When you consider all the other investments available in the market, FD is one of the safest ones around. You create a deposit for a fixed amount of time and earn interest on it. Only if you break the FD in case of an emergency will a penalty charge be levied, else, the FD will remain safe as well as earn a steady rate of interest as per your policy. Although it is normal to worry with regards to an FD investment, the only time you will have to worry about your FD investment not being safe is if your bank or lender is unstable or is headed towards insolvency.
Why FDs are the best investment options:
​

Your deposits are safe! This is due to an effective regulation of the RBI as the deposit insurance is compulsory for all banks.

Irrespective of the incidents that happen to your bank, a shutdown, merger, or liquidation, your money is protected by an insurance of Rs. one lakh for each fixed deposit account holder. As per the investor research they suggest FD is the best tool for starting investment because of low risk point.
Powered by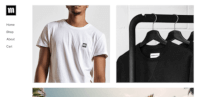 Create your own unique website with customizable templates.