Investing in bank FD was the best and the most obvious choice for people around a few decades ago. But today, owing to the ever-increasing number of banks and NBFCs competing with each other, bank FDs no longer remain a fruitful option. With the banking institutions still offering somewhere between 6% p.a to 7.25% p.a; corporate Fixed Deposit seem like a more conducive alternative.

​

Having said that, with an increased rate of interest increases the risk of the principal amount and hence, gauging the credibility becomes inevitably essential. That said, a much more important question is, how to gauge the credibility of a lender or of a particular investment scheme? The answer is ICRA ratings.

ICRA is an Indian independent and professional investment information and credit rating agency. Now, being an early entrant, ICRA is one of the most credible and trusted credit rating agency in India, and its prime responsibility is to analyze and evaluate the credit risks associated with the rated debt obligations/issues.

Summing up, ICRA rates the short-term and long-term investment plans offered by various financial institutions in India. ICRA's rating can give you an idea of how safe your money is posted investing in a particular scheme.

​ICRA's Rating for Fixed Deposit

MAAA indicates highest credit quality of the investment. Fixed Deposits from reputed financial institutions like Bajaj Finance comes under MAAA rating of ICRA. Such investment carries the lowest possible risk of default.

​
Powered by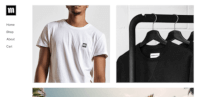 Create your own unique website with customizable templates.