Fixed Deposits are the default investment option for most people looking to invest their money. Even in this age the Fixed Deposit is still the most popular investment venture in India. But they're not as all-round amazing as they seem. They do have little niggles that you should be worried about. So, should you still invest in fixed deposits?

​

The Advantages and Disadvantage of Fixed Deposits

Fixed deposits: Advantages, FD interest calculation & tax benefits

Pros:
​Security of Principal:
​The amount you invest in bank or NBFC FDs are secure. These deposit schemes are governed by RBI regulations, so the investments are safe. Bank deposits upto Rs.1 lakh per customer per bank is insured. This makes FD is one of the safest methods of investing that you can have.

Assured Returns

The interest rate on FD is fixed at the time of opening the deposit. Provided you don't close the FD before maturity, the promised maturity amount will be paid to you. This includes the principal and the accrued interest.

Cons:

Low Return on Investment

Interest rates on FDs are low. The amount invested won't grow enough to make up for inflation rates over time.

Taxes

The interest earnings on all FDs are taxed according to your tax slab. Banks will do a TDS on interest earnings above Rs.10,000 in a year. But, all of your interest earnings on each FD is taxable, even if it is below Rs.10,000.
Powered by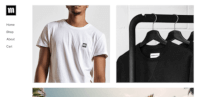 Create your own unique website with customizable templates.